LEATHER and METAL lenscaps:
Leather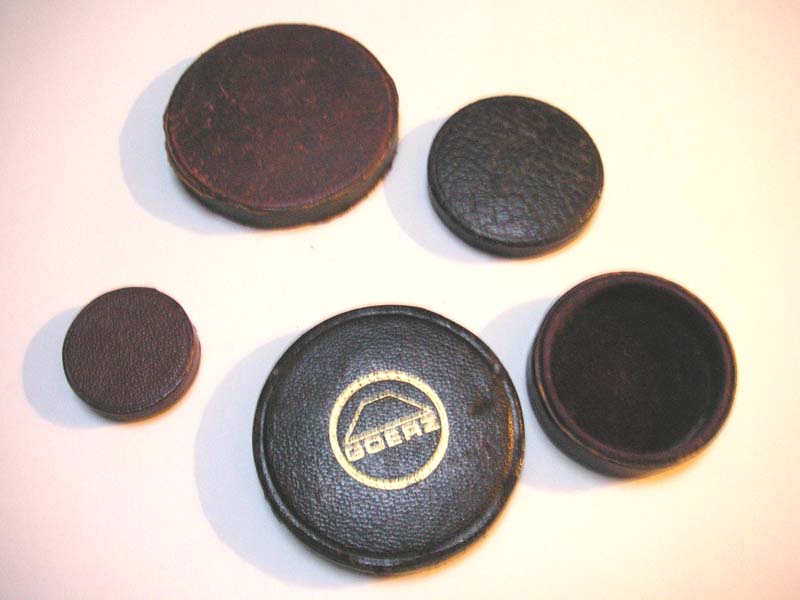 Unless otherwise noted, all of our leather caps are lined with felt or similar, so the diameter given is approximate and refers to the lens barrel that the caps might fit on. They may also fit a lens that is a bit larger or smaller than the dimension. Cost is $5 each unless otherwise specified. Some have names on them, printed or embossed, and this is noted. Also, most are black in color.
24mm [$2]
29mm [$2]
34mm dark red
36mm [2]
40mm
41mm
42mm
50mm red [needs glueing of cover $2]
51mm Meyer
51mm Wollensak
52mm
52mm old Wollensak
59mm
63mm
63mm Ilex
70mm dark red
metal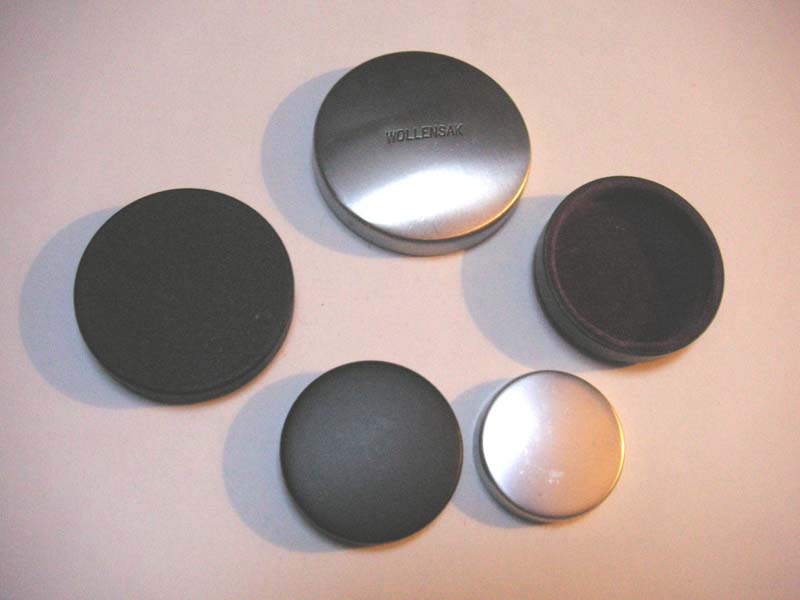 Specs and lining similar to the leather caps, except most are silver. These were premium caps that were usually factory-issued. Cost is $3 each unless otherwise noted
23mm.
29mm black
31mm [2]
37mm [4]
37mm black [3]
38mm black [3]
38mm
42mm no felt inside, Bell & Howell Angieneux
44mm black
45mm
49mm black [2]
54mm black wollensak
56mm black [$5]
64mm black Gundlach, some paint chipping [$8]
------------------------------------------------------------------------------
your source for:
*New This Week Announcements, too]